Popping Beans
Microwaveable and ready in two minutes
Heirloom crop, protein source, rich in fibre
Grown and hand-picked in the Andes Mountains
Buy Now
WHOLE CRUNCH
Crunchy sesame snack crafted with brown cane sugar and Andean crops.
Never high fructose corn syrup
Buy Now
Less processed
Our ingredients are simple and naturally tasty. No Preservatives. No Added Flavours. No Fillers.
Few Ingredients
We use ingredients with a nutritional content that will nourish your body.
WHOLE CRUNCH - FEATURED PRODUCTS
We have crafted our sesame bars with brown cane sugar which contains molasses that provides the golden brown colour, crunchiness, and a robust, smoky, light bittersweet flavour. These are a natural treat for any occasion to snack on-the-go, office, or at home.
MADE WITH:
Brown Cane Sugar
Andean Superfoods
Simple and 100% Natural Ingredients
NOT MADE WITH:
Refined White Sugar
Glucose Syrup
GMO's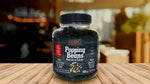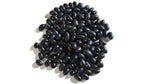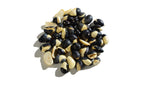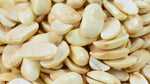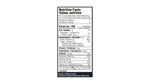 Popping beans (also known as nuna beans): Popped nuna beans are crunchy and easy to make. It is the perfect...
Learn more
Who we are
We make high quality, tasty, simple, least processed, and 100% natural foods. Our end goal is to provide you with new experiences and discoveries through the blend of specialty Andean crops together with more well known seeds, grains and legumes.
What We Do
We are developing unique products using specialty Andean crops. We aim to create value from the vast untapped potential of these foods.
Andean Farmers and Small Agriculture
We work with and source our ingredients from small Andean farmers with whom we have a close relationship. Sales of the crops help farmers livelihood.
Specialty Andean Crops
Edible seeds have been cropped in the high Andean mountains in South America since the ancient times. Containing exceptional nutritional value, they have been used to nourish indigenous people for centuries.
Somewhere only we know...

In our quest for sourcing the best quality ingredients, we direct trade with farmers from rich farmlands of the Andes.